Will Remote Work Increase Home Sales
Throughout the pandemic, approximately half of U.S. employees worked remotely at some point. The monumental task of migrating the workforce to home office was remarkably smooth. Overall, little work time was lost and productivity remained steady.
As offices reopen, the majority of workers say they don't want a return to past routines. Most employers are adjusting accordingly. a Gartner survey states that 80% of employers will continue to allow at least partial remote work, and 47% plan to allow working from home full time.
Real Estate experts believe this shift will be permanent. As people realize they can work almost anywhere, they are seeking properties conducive to working from home. They want houses that will help them take advantage of their improved work/life balance, and there's been a shift form urban living to more affordable, spacious suburbs.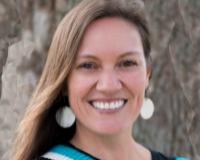 Executive Vice President of Sales Experienced Realtor, Karin Waterschoot-Perez, currently serves buyers and sellers located in and around Franklin County. With over 18 years of experience in the re....